Lunas Collective: A Survivor-Centered Community Care Platform
Australia Awards Alumna Sabrina Gacad develops a volunteer-powered chat service to support women, youth and the LGBTQIA+ community during the pandemic
---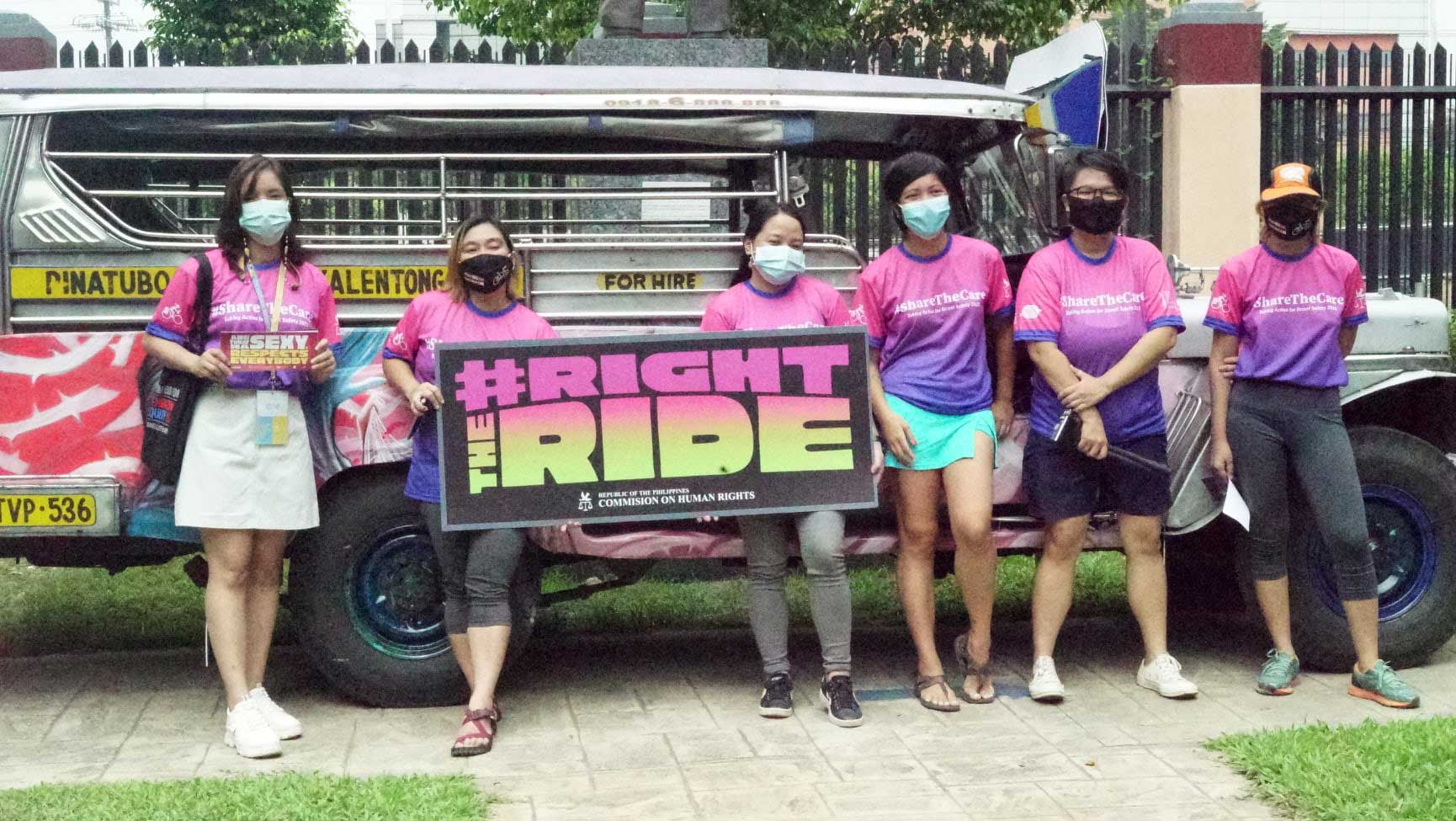 ---
During the COVID-19 pandemic, travel restrictions across the country made it difficult for those who live with domestic violence to access centers and seek help. This has limited women, youth and members of th;e LGBTQIA+ community from seeking care and support during instances of domestic violence, bullying, discrimination or reproductive health concerns.

The increased reports of gender-based violence during this time motivated Australia Global Alumna Sabrina Gacad to set up Lunas Collective – a feminist volunteer-powered social media helpline in the Philippines that support survivors of gender-based violence or violence against women, and people who may have concerns about family planning.

"I did a lot of volunteer work when I was studying in Australia which trained me to look at social problems like puzzles to solve. In Australia, I saw how people who share the same values can rally together to make a difference – I thought maybe I can do the same in the Philippines," said Sabrina.
Providing a Safe Space
With support from the Australian Alumni COVID-19 Response Grants Scheme, Sabrina and her team of volunteers piloted Lunas Collective – a chat service providing a safe space for women, youth, and members of the LGBTQIA+ to voice out their concerns on sensitive topics, including reproductive health concerns or experiences of gender-based violence, during the various stages of the lockdowns

The grant also enabled them to explore strategies to determine how to better encourage help-seeking and refine their services after the pandemic. "With the help of the Alumni Grant Scheme we were able to identify the demographics of our service users and our volunteers. It was a huge milestone for us because it gave us an idea of who needs our service and what it is exactly that we can provide for them," said Sabrina.

Sabrina and her team worked to build a structure that responded to the needs of their users and volunteers by understanding the differences between reproductive health and gender-based violence concerns; and between people's readiness to seek help and their readiness to take action. They then designed Lunas Collective services to fit the different levels of readiness of their users.

"When we found out that our volunteers needed a system to learn from and grow with, we were also able to design learning sessions that would respond to the needs of our volunteers as well."

The positive responses and reactions from the engagement activities with users and from the volunteers who provided support to the service users, served as success indicators for the project.
Maximising a working framework
The Lunas Collective framework can potentially be adopted by organisations and communities seeking to provide mental and psychosocial support and address gender issues. In fact, Sabrina and her team have been hosting learning sessions on the Lunas Collective feminist care method with their private and public sector partners.

"We see it as a technology, and we are very happy to share this with different partners and stakeholders so long as they are interested in learning about it," said Sabrina.

Aside from the structure, Sabrina and her team also designed a care package suitable for businesses that are anchored on the Lunas collective feminist care principles.

"We are building on the systems that we have developed through the Alumni Grant Scheme and expanding our partnerships through the Lunas Collective Care Package that the Grant also supported. These Lunas Collective care packages are currently being presented to more potential partners from the private sector so the initiative can generate its own funds to sustain the helpline," said Sabrina.

The care package offer learning sessions for survivors of gender-based violence and care sessions that allow them to rest and recover by doing creative activities.

Sabrina envisions the expansion of the Lunas Collective care approach to more organisations and communities. She believes that it's just a matter of finding people who share the same values and bringing them together as volunteers and partners. "It really is a matter of making people understand the cause and then helping people become ready to integrate these perspectives into their everyday life.'

Lunas Collective is a brave initiative, which proved that like-minded people with a heart for service will never cease to unite.



Sabrina Gacad is currently an assistant professor in the Department of Women and Development Studies at the University of the Philippines College of Social Work and Community Development.