My Australia Awards Story: Riding the waves of uncertainty and harnessing opportunities
By Ria San Gabriel, Master in Entrepreneurship and Innovation, University of Queensland, 2021
---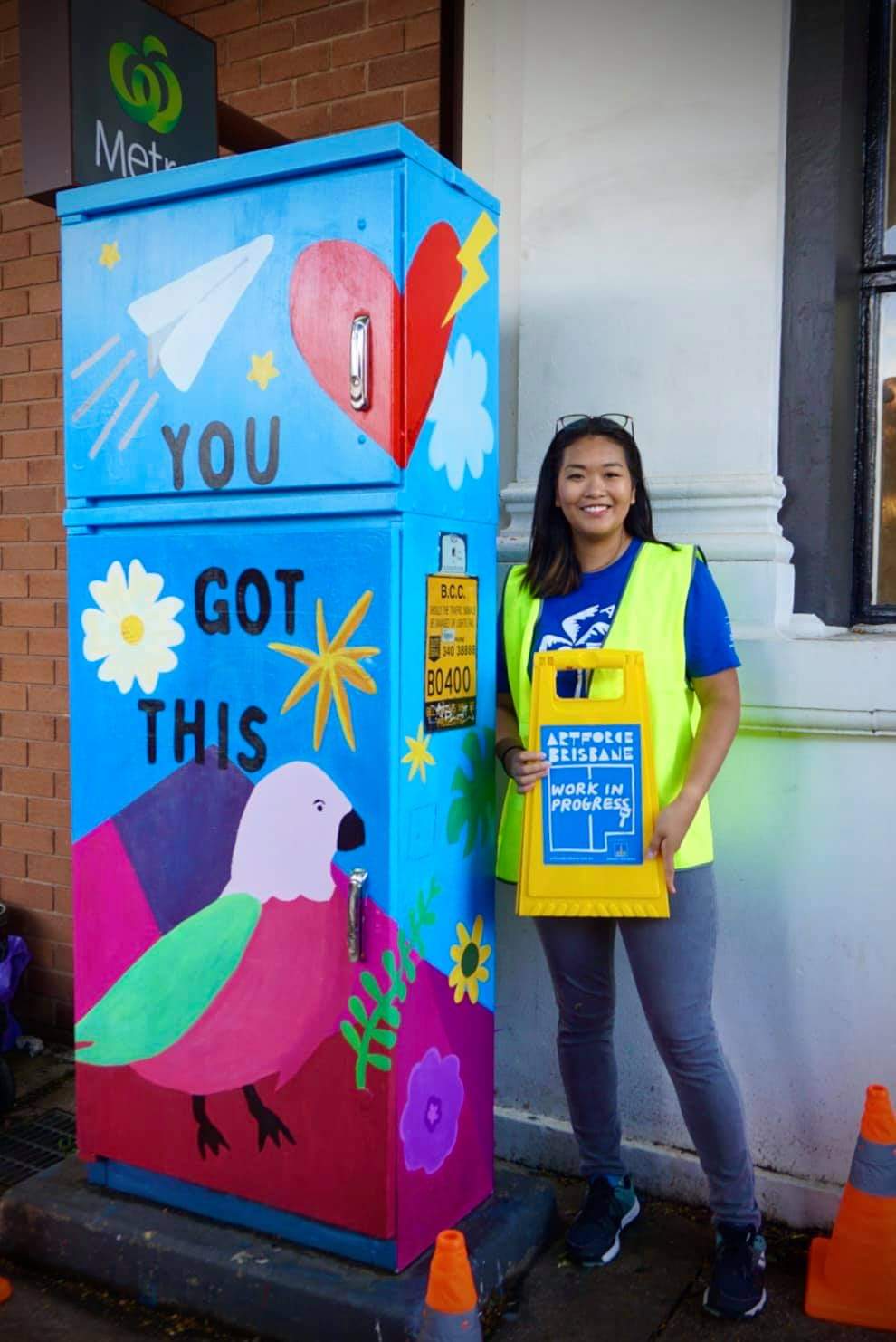 ---
Every new year brings a different level of optimism and 2020 has been a great start as I boarded a flight that would change my life. I remember pinching myself a couple of times because Australia Awards granted me a fully-funded master's opportunity in Entrepreneurship and Innovation at the University of Queensland for 18 months. For me, this is living the dream – I mean what could go wrong, right?

Without any idea how the year would turn out, I packed an N95 mask due to the apocalyptic skies that loomed over parts of Australia caused by blazing forests. Little did I know that it was an omen of more challenging situations to come.

Languishing – perhaps the dominant emotion of 2020 and 2021. The term, coined by sociologist Corey Keyes, refers to a sense of stagnation and emptiness. While the unpredictability of events made me stressed and worried, it also taught me to ride the waves of uncertainty, and to harness opportunities. And no, that does not mean hoarding toilet papers for a profit. Instead, I rekindled old hobbies, discovered new interests, and took a crack at random activities that I would otherwise not try back home.

While I preferred face-to-face classes, shifting online classes afforded me more time for myself. I went plant-based, learned barista skills, and joined Red Cross where I trained to be a psychological first aider. I built gingerbread houses, petted alpacas, pole danced, went on fancy picnics, and joined art therapy sessions. I explored local indigenous flavors like lemon myrtle and wattleseed that perhaps should be as popular as Australia's famous vegemite sandwich.

In the midst of my three semesters of Zoom fatigue and always forgetting to unmute, I co-founded Panublix, aimed to assist some Philippine rural weaving communities to revive their sales during the pandemic. I volunteered with UN Women, Queensland Gallery of Modern Art, Techstars Startup Weekend, and the Carbon Literacy Project in support of my advocacies on women, art, innovation, and sustainability. I also got into cycling so much that I became a part of a #womenwhoride cycling video campaign and won myself a bicycle. I doodled, colored, painted and with a stroke of luck, had the opportunity to paint a traffic signal box located at a busy intersection of Brisbane's cultural precinct. And because I majored in design and IT, I took it up a notch and added a tech element that's hidden in plain sight: an augmented reality art.

Earning a master's degree from a prestigious university is a big feat, but perhaps my biggest achievement living overseas was really having survived this tough pandemic phase with my mental health struggles concealed with the many activities I did. "YOU GOT THIS" was the text I painted on my traffic signal box art and was also the three words that kept me going, on top of the support I got from Australia Awards, my university, and the people around me who kept me hopeful, resilient, and sane.

I left curious and arrived inspired. From #IskolarNgBayan to #IskolarParaSaBayan - grateful to Australia Awards Philippines for the countless opportunities and incredible network, but most especially the life skills I earned along the way, enabling me to bloom into a better version of myself.