Building People Up
Australia Awards alumnus Rowell Mariano enables dreams through training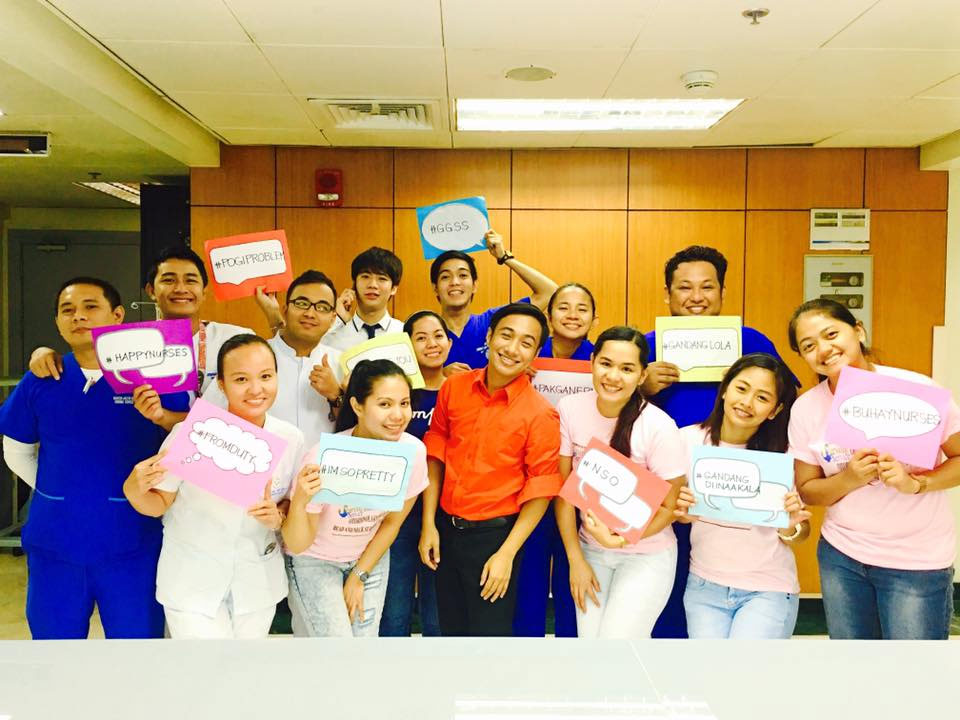 Humble beginnings
"I come from a humble background. At some point, when money was tight, I even tried to apply to become a street sweeper. I walked for an hour to go to school every day because we didn't have enough money for school. I don't want my family, and others, to have that kind of life again."

A son of an overseas Filipino worker (OFW) and a homemaker, Rowell did not allow life's hardships to stop him from pursuing his dreams. After a few years and a lot of hard work, he finished his bachelor's degree in Psychology from the University of Rizal System-Morong. He became a sought-after trainer and resource speaker.

In 2017, Rowell received a life-changing opportunity as a Filipino scholar of the prestigious Australia Awards Scholarships. Through the scholarship program, he earned a Diploma in Industrial Relations Management from De La Salle University-Manila and a Master of Human Resource Management (with distinction) from the University of Newcastle. His humbling life experience inspired Rowell to pursue a re-entry action plan (REAP) for Australia Awards that will empower young Filipino leaders.
Empowered to Empower
Rowell's REAP introduced an Active Citizenship Program to empower young leaders in the Junior Chamber International (JCI), a global organisation of young people aged 18 to 24 years old. Rowell has been a member of JCI since 2013. "In JCI, we have this treasure chest of learning modules and the Active Citizens Framework. But I thought, 'How come it doesn't seem to translate into sustainable impact?' So, I decided to innovate it."

This innovation involves embedding the Sustainable Development Goals (SDGs) in a year-long leadership training and mentoring program for JCI members. The program included 17 SDG workshops with seven mentors, which was conducted in eight participating JCI chapters across the Philippines. The leadership training featured case studies that drove home principles, which learners applied in planning and executing sustainable initiatives.

"I used the best practices I learned in Australia to implement my REAP. In Australia, they are not focused on just memorising information, but in applying them, so it translates to value. The classes were heavy on sharing. You can see the practical application and imagine using insights to solving problems."

Rowell's leadership training and mentoring program translated into community programs across the Philippines with active citizens applying their learnings to undertake meaningful work on the ground. The value and impact of the program were felt by over 30 learners and engaged citizens from various communities nationwide.

Joven Bernardos, Regional Vice President at JCI Philippines, underscored the relevance and significance of the program to the communities that JCI was supporting. "The training helped us in taking a step back and analysing the needs of our community better. We did not have a deeper understanding of the SDGs, but the sessions and the mentoring helped us come up with more focused and realistic projects for our target communities," he shared.

Bernardos added that the program showed them the importance of building stakeholder partnerships. "We cannot do everything alone, and we need to look for ways to complement resources and use our strengths to serve more people."
Recognised for Training Excellence
Aside from making an impact in the communities, Rowell's program was also recognised for its training excellence, not only in the Philippines but in the Asia Pacific Region. Ninna Castillo, President of JCI Baras, which is Rowell's home chapter, shared the impact of the program on their chapter: "Rowell's program is a significant milestone for our chapter. It was part of our training program, which was recognised in the Metro Area region for training excellence. It was an integral component of our bid for an Asia Pacific Development Council Training Program Award. Most importantly, it created a positive impact on the communities of the leaders we trained."
Real Reward
Rowell is currently the Technical Practice Network Technical Training Officer of AECOM, a global engineering services firm. He is also the youngest trustee of the Philippine Society for Talent Development (PSTD). In 2016, PSTD awarded him the Gawad Maestro Outstanding Learning and Development Professional, which is considered the "Oscars" of the training industry.

With his 10 years' worth of experience in learning and development, Rowell has developed and implemented over 30 training programs for various local and international organisations. His work has earned recognition from his colleagues and professional networks. But for him, the real reward is knowing that he has empowered people to achieve their dreams.

"It's not the plaques and trophies, but the real reward is those moments when people I trained reach out to say, "thank you" for helping them achieve their dreams."