My Australia Awards Story: An Extraordinary Experience
Cleodette Lagata completed her Master of Environmental Management from University of Queensland in 2021. Despite living and studying in Australia during the pandemic, Cleodette was able to not only finish her studies, but also experience Australia's natural wonders. A month after returning home, Cleodette became one of the firsts in Australia and the Philippines to become Carbon Literate certified.
---

---
What are your most memorable experiences living and studying in Australia?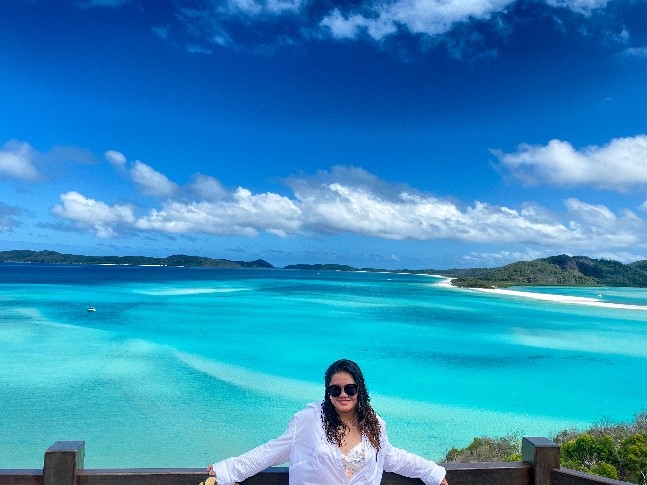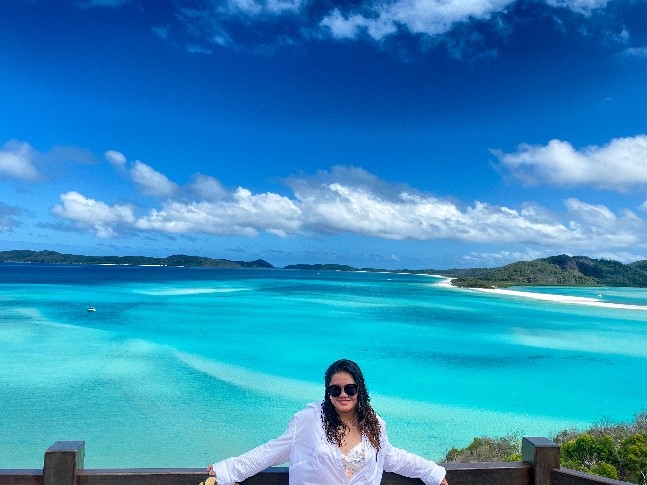 There were a lot of memorable moments I had when I was living and studying in Australia. Despite the numerous lockdowns during my stay, I was still able to explore the amazing beaches and islands of Gold Coast, Sunshine Coast, Fraser Island, Bundaberg, and Whitsundays. I even went snorkeling in the Great Barrier Reef, fed the dolphins, and chased sunrises in different places! I also got to enjoy the natural wonders of Tasmania and try the world-class wines of Adelaide.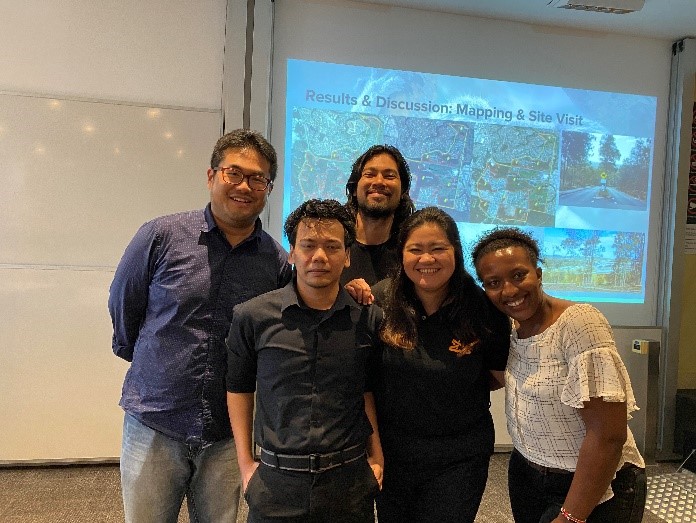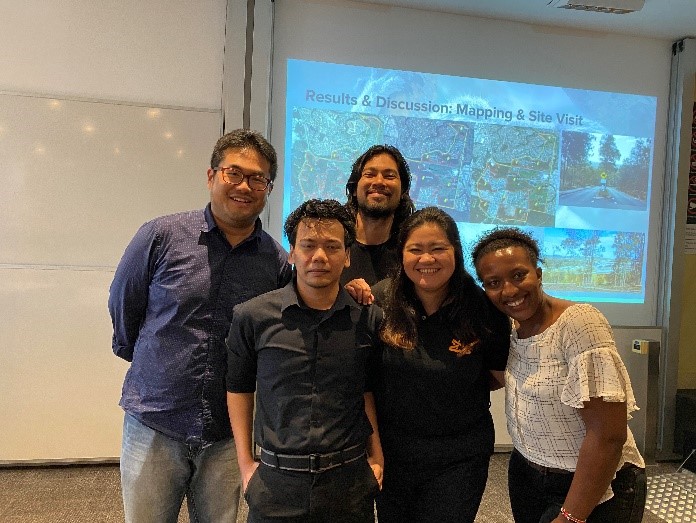 While I was studying, I also got the chance to meet and work with a lot of people within and outside my field of study. I remember joining one of our class field trips where we visited a group of local farmers and we got to listen to their concerns on how the nearby coal mine is affecting their livelihood. It was an eye-opener for me, and it made me compare the situation with what our local communities are experiencing here in our own country. I also worked for the FilOz UQ, the organisation of Filipino and Filipino-Australian students in the University of Queensland. During my term as the President, we were given the honor to host the Philippine Ambassador to Australia, Her Excellency Hellen De La Vega, during her visit to Brisbane and we got to introduce to her the Filipino students in UQ, QUT and Griffith.

But perhaps the biggest and most memorable one was the day I received my digital diploma. Our face-to-face graduation was canceled days before due to the increasing number of COVID cases, so we only received our diplomas through email. While I was disappointed, it reminded me to be grateful for successfully earning a postgraduate degree amidst all the hardships.
What makes Australia a good place for postgraduate education?
Of course, it is the world-class quality of education that Australian universities offer. Aside from a well-planned program of study, students are taught to develop critical thinking skills and to view relevant issues in their field in different perspectives. At the start of every semester, students can choose courses that will fit their personal career aspirations. Students also get the chance to gain a professional edge and expand their network through numerous study opportunities, research projects, and industry placements.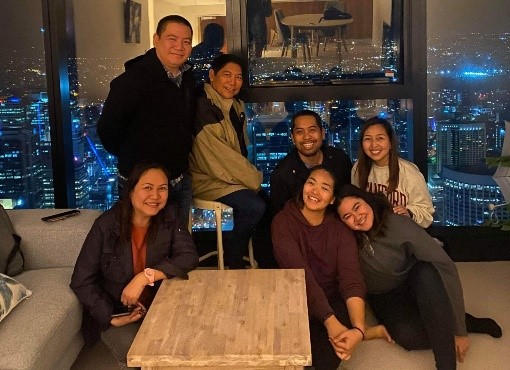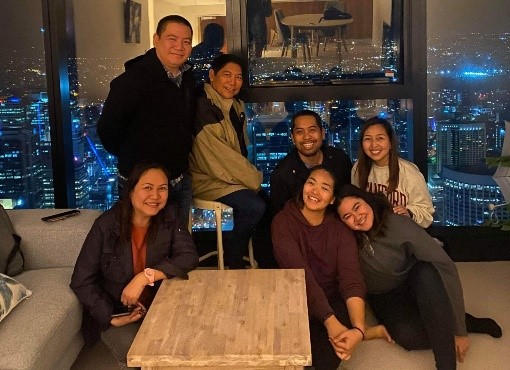 Australian universities provide further support to students through library services, study skills workshops (e.g., studying effectively for exams, referencing properly to avoid plagiarism, writing better essays), academic advising, student services, and career workshops. In our case, due to the pandemic, we were in lockdown for several months and the university had to shift to online classes, so they offered to lend or even give laptops to students who do not have one. They also sent out weekly hampers and frozen meals directly to our homes. They also provided free mental health counselling to students who were struggling. They really tried their best to ensure that students get enough support to finish their studies despite the challenges of the pandemic.
As a Filipino scholar, what are you most proud of?
As a Filipino scholar, I am most proud that I was able to carry the Philippine flag with grace and honour. Aside from my academic journey, I was able to enhance my leadership skills. When I was the President of FilOz, I had the opportunity to showcase Filipino talent and skills on various occasions. One instance was when we collaborated with other Southeast Asian organisations in UQ and organised a competition called the Amazing Race: SEA Edition. The university was glad that we came up with such a cultural event that they promoted and sponsored it.
Give one word to describe your Australia Awards journey.
Extraordinary. All that I have experienced while living and studying for 1.5 years in Australia was one for the books!
Now that you're back, how are you making a difference in your field/community?
A month after we got back in the Philippines, I joined the Carbon Literacy Program of UQ during Sustainability Week. It was a short, accredited course that brought people from all sectors to collaborate, disseminate and act on climate change. I was one of the firsts in Australia to become Carbon Literate certified. After that, I voluntarily co-facilitated two online rollouts of the program and was able to certify more than 50 participants around the world. Moving forward, I want to finish my training as main facilitator and to create a localised module of the CLP so we can also certify individuals, groups, organisations, and private sectors here in the Philippines.

I have also worked as a researcher-writer for the Philippine Climate Change Assessment (Working Group III: Mitigation of Climate Change) and I am currently working as a Research Analyst focusing on Sustainable Development Goals Assessment. I see myself getting further involved in generating more timely and relevant tools needed to address climate change challenges we are facing and to build more climate-resilient communities in the Philippines.