My Australia Awards Story: A life-changing journey
Mackee Sevilla completed her Master of Science in Public Policy and Management at Carnegie Mellon University-Australia in 2020. While in Australia, Mackee did not only gain global perspectives and world-class education, but she also enjoyed a balanced student life by exploring Australia and immersing herself in Australian culture.
---

---
What's your most memorable experience/s living and studying in Australia?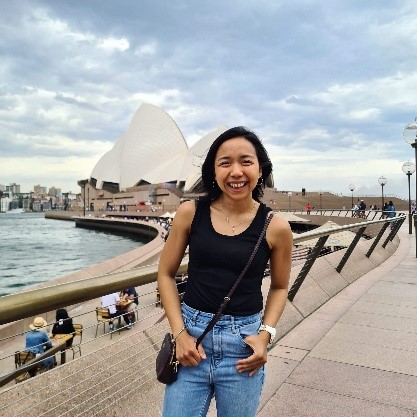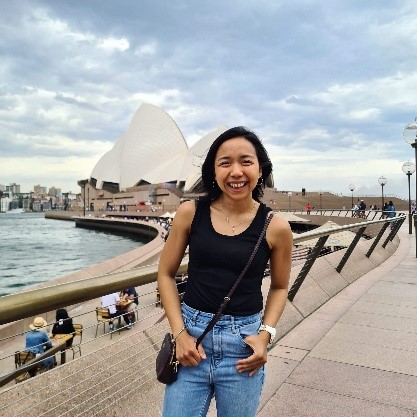 My most memorable experience in Australia was exploring Sydney in just one day. My friends showed me around Sydney, had coffee, wine, and cheese, and watched footy a day before my flight to the Philippines. I will never forget that day because it was like saying the sweetest goodbye to my second home, by spending it with good friends and seeing tourist attractions.

During my stay in Australia, I was able to see beautiful places, make good conversations, establish connections, and be more independent. To be honest, I never imagined myself seeing the Great Ocean Road and Sydney Opera House, feeding koala and kangaroo, going to art galleries, watching U2 and Madama Butterfly, running in Australia's parks, making friends with people from different countries, learning more about other cultures, eating the best desserts, and drinking world-class wines. Such an amazing experience! And I am always grateful for the opportunity to study and live in Australia.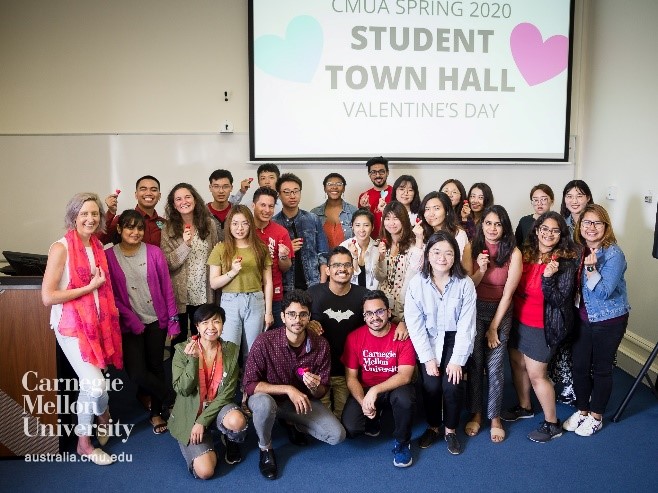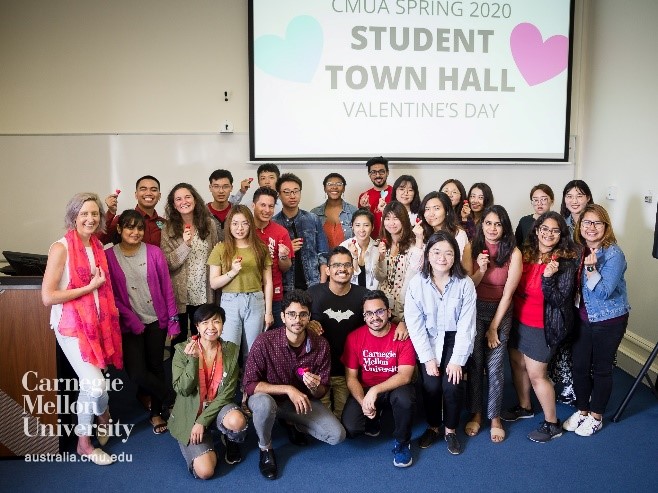 My one-year course is quite demanding because my subjects were compressed in three semesters. However, the university ensured that students will still have reasonable breaks and provided us with all the needed support. The professors and university staff extended their help throughout the duration of the subjects, especially during finals week. Despite having challenging subjects, I still enjoyed all my classes because I was able to understand different perspectives, learn more about the best practices in Australia and other countries, use business intelligence tools, and make my own analyses of projects.

While I spent most of my time at the university, the professors encouraged us to rest and explore Australia. In fact, the university even arranged trips to Hahndorf German Village, Gorge Wildlife Park, Morialta Conservation Park, organised social events, and gave us tips for our quick getaways.
What makes Australia a good place for postgraduate education?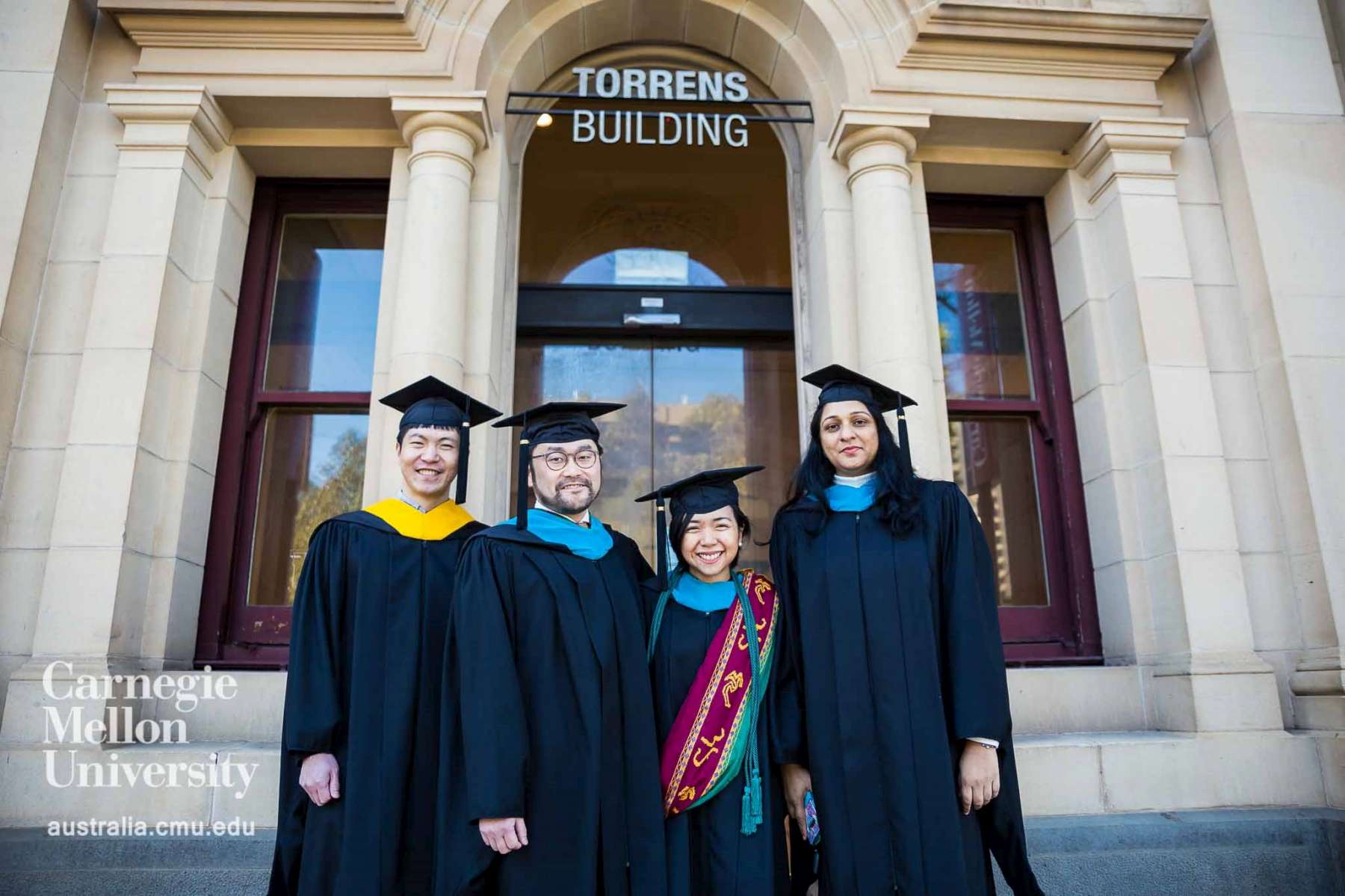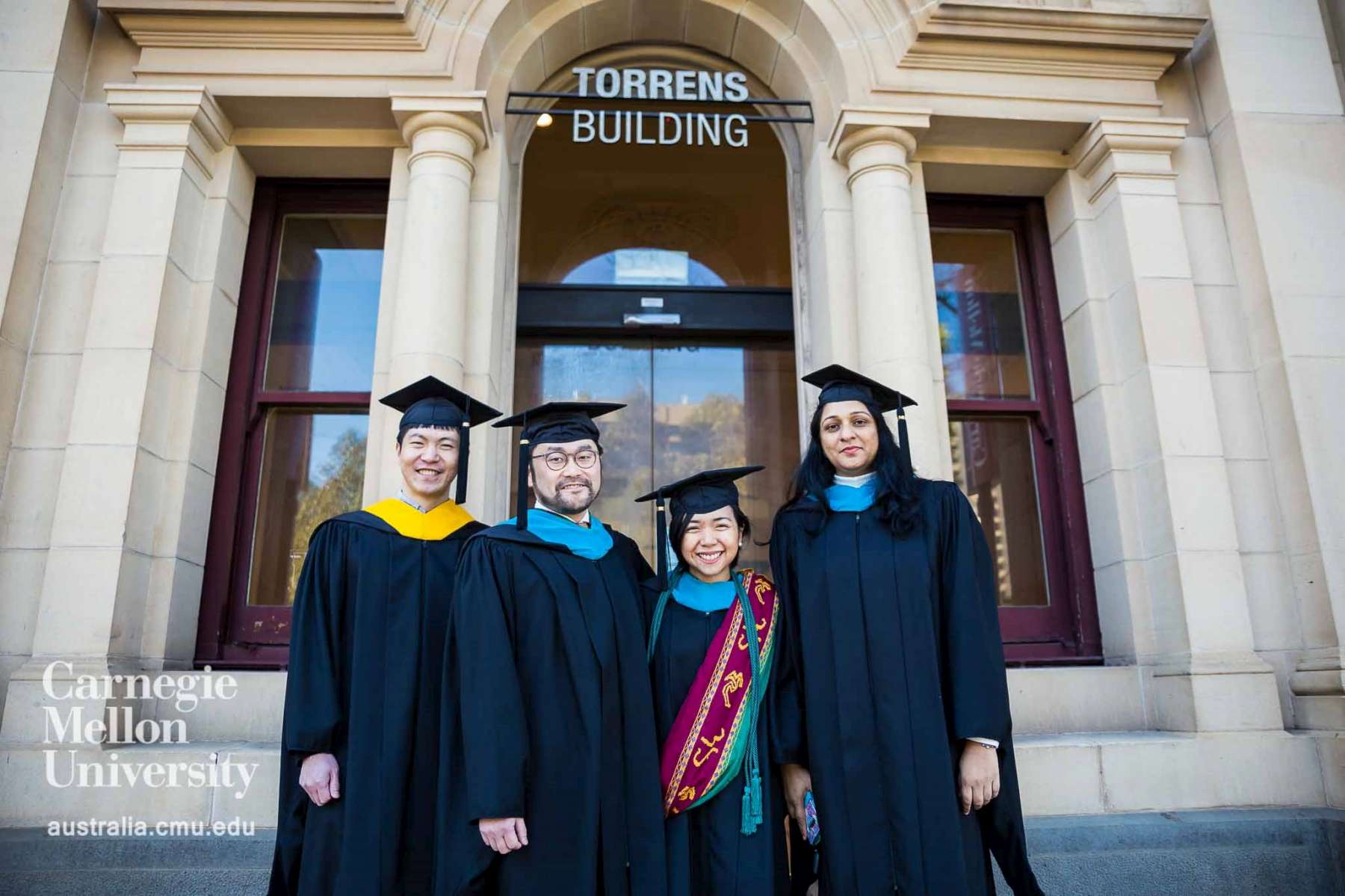 The top universities are located in Australia, and these offer world-class postgraduate programs and well-planned curriculum. In my case, the Master of Science in Public Policy and Management covered policy analysis, business intelligence and analytics, and economic and financial analyses, hence, the course provides a good balance of theoretical and practical subjects.

I also recommend studying in Australia because of its people and culture. The individuals that I have met in Australia are accommodating, supportive, friendly, and respectful. During my conversations inside and outside the classroom, I observed that most individuals were very attentive, acknowledged all kinds of ideas, and encouraged discussion of opinions. My random conversations with friends and classmates also made me appreciate much better different cultures, and even enjoy other types of cuisine.

Lastly, Australia's environment allows students to relax and de-stress especially during hectic weeks. As for me, I did morning runs or quick grocery shopping at Coles or Woolies whenever I felt that I needed a breather. These activities made me unwind and organise my thoughts better before I get back to writing my paper. For longer breaks, I went to Melbourne just to have a change in environment and give myself the quick vacation that I deserve. Indeed, Australia is the best place to study because of the school-life balance it offers.
As a Filipino scholar, what are you most proud of?
I am proud of representing my country well, by sharing our experiences, challenges, lessons learned, and changes being implemented during class discussions. In my opinion, knowledge sharing and active participation are keys to making Filipinos be recognised.

One particular moment I am most proud of is when I was commended for my proposal to offer online physiotherapy and speech pathology services to assist Whyalla, Australia in capturing the maximum value of the GigCity network. Since our group is composed of bright students, I never thought that my recommendation will be chosen as the most realisable within six months of the GigCity launch. In fact, my groupmates and professor were so impressed of the recommendation even if I developed this second proposal last minute after our site visit. Through this experience, I realised that Filipino scholars can keep up with international students because we are great listeners, creative, and problem solvers.
Give one word to describe your Australia Awards journey.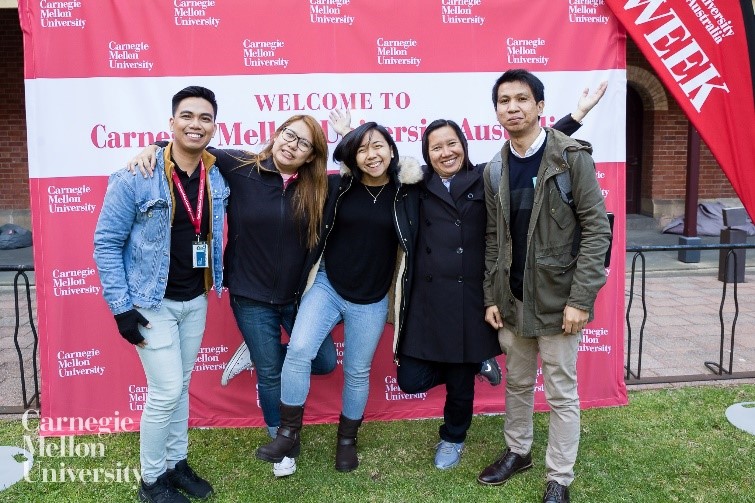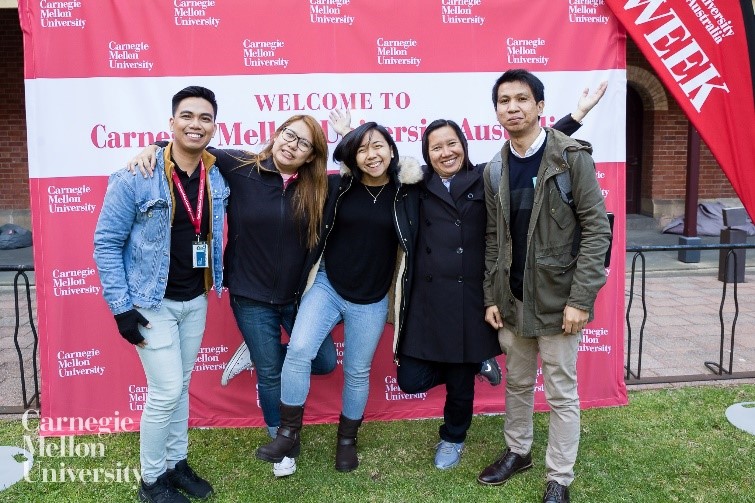 Life-changing. My Australia Awards journey has taught me how to step up at school and work. I guess studying and living in Australia made me fearless. In fact, I am never afraid to share my ideas since I know that these can help in addressing an issue. I am not scared to take risks and fail (not in my subjects) because I know that I will learn from these experiences. Although I am brave, I am still careful of my actions and decisions especially those that may have an impact on other people or my team. Moreover, I became more mature by being always responsible for my actions, owning up to my mistakes, and making up for my wrong decisions. My one-year stay in Australia contributed to my personal growth. I became more committed to my goals (be it personal or professional) and deliverables, because I know that achieving these will contribute to realising the targets of my group or organisation. In addition, I appreciated more the value of communication, teamwork and collaboration through group work/assignments. Group work made me realise that people can count on me to help in times of need such that I can be a leader or a group member depending on the situation.

Finally, Australia Awards made me feel that I can make it happen. I can make a difference. I was young when I applied for this scholarship program so I really did not expect to be accepted. Still, I gave my best shot in preparing my re-entry action plan and flash cards for my presentation in order to at least make a great impression. Knowing that several highly-qualified applicants are applying for the AAS program, I decided to come more prepared for the interview by practicing my presentation a lot, listing down questions, and preparing possible answers. I was able to memorise my re-entry action plan in a span of five days. This was my strategy to get noticed, and luckily, I got the scholarship! It did happen for me.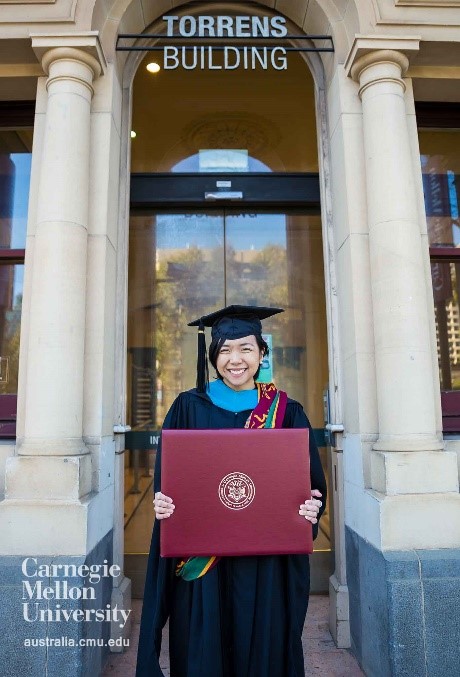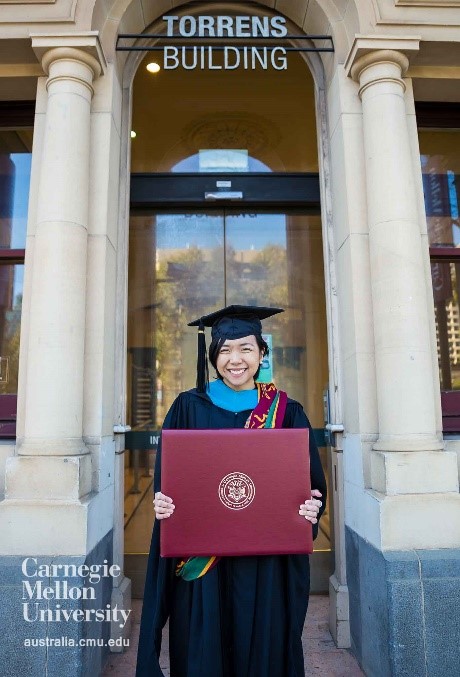 After obtaining my Master of Science in Public Policy and Management from the Carnegie Mellon University – Australia, I am still making things happen not just for me, but for my organisation and the country. In my own little ways, I try my best to give back to my organisation and Philippines by undertaking comprehensive review of Public-Private Partnership (PPP) projects and accepting ad hoc roles such as co-lead auditor, representative to the Gender and Development (GAD) committee, and President of the PPP Center Employees Organisation (PEO). I am hopeful that the transportation projects that I evaluated (and to be evaluated) for Project Development and Monitoring Facility (PDMF) support will eventually improve public transport in the Philippines.
Now that you're back, how are you making a difference in your field/community?
I am a Project Development Officer at the PPP Center, a government agency that provides technical assistance to national government agencies and local government units in the development and implementation of critical infrastructure and other development projects. Right now, I am with the PDMF Service – Project Management Division. I am making a difference in my organisation by ensuring that the PPP projects/PDMF applications assigned to me are well-managed and evaluated accordingly. Thus, I always try to do my best in evaluating and screening projects applying for PDMF support and in presenting during capacity building activities and high-level meetings. I also ensure that I provide quality services and required support to all of my clients, as well as to my teammates. As President of the PEO, I am trying to implement the best practices I learned from Australia in managing organisations (e.g., importance of breaks). This role is very new to me, but I am very willing to take up the challenge and learn from the other officers and members.

I am making a difference in the Philippines by contributing to the development of PPP projects i.e., evaluation and screening of PDMF support for project preparation and transaction advisory services. Hopefully, the projects that I am currently handling will progress and create better transportation systems in the country. I look forward to seeing our transport infrastructure improve which will prove that my small contributions can also make a big difference.



Mackee completed her Master of Science in Public Policy and Management at Carnegie Mellon University-Australia in 2020.